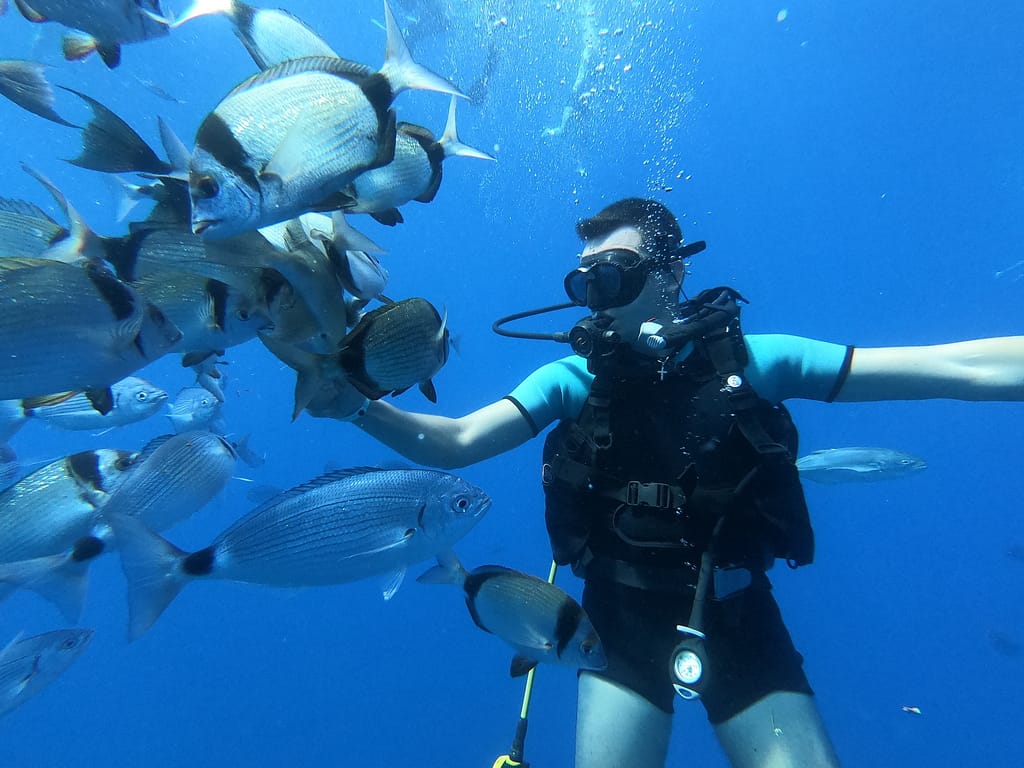 Diving Adventure – Introdive
Come and join us on this adventurous day for beginners, starting at 9:00, with a visit to the Zenobia Shipwreck. Get the chance to snorkel over the wreck, feed the fish and observe the marine life.
Later, the ones interested in our introductory diving course can take their first "deep dip" with a 20-25min dive, assisted by our qualified instructors who are always happy to make this a perfect introduction to diving.
Guests have the chance to swim and explore the diverse marine life of Zenobia wreck. This is a highly enjoyable day that ends at 13:00 with a sumptuous Cypriot buffet, before our return to the harbour at 13:30.
Cruise includes:
Transfer to and from the boat available
Rich buffet with barbecue on board
Drinks (coffee, tea, water)
Fruits
Full equipment, cylinders and weights
Wifi
Departure time: 9:00 from Larnaca Marina
Diving Adventure – Introdive
*For a group more than 4 people transfer from other cities can be arranged on request.