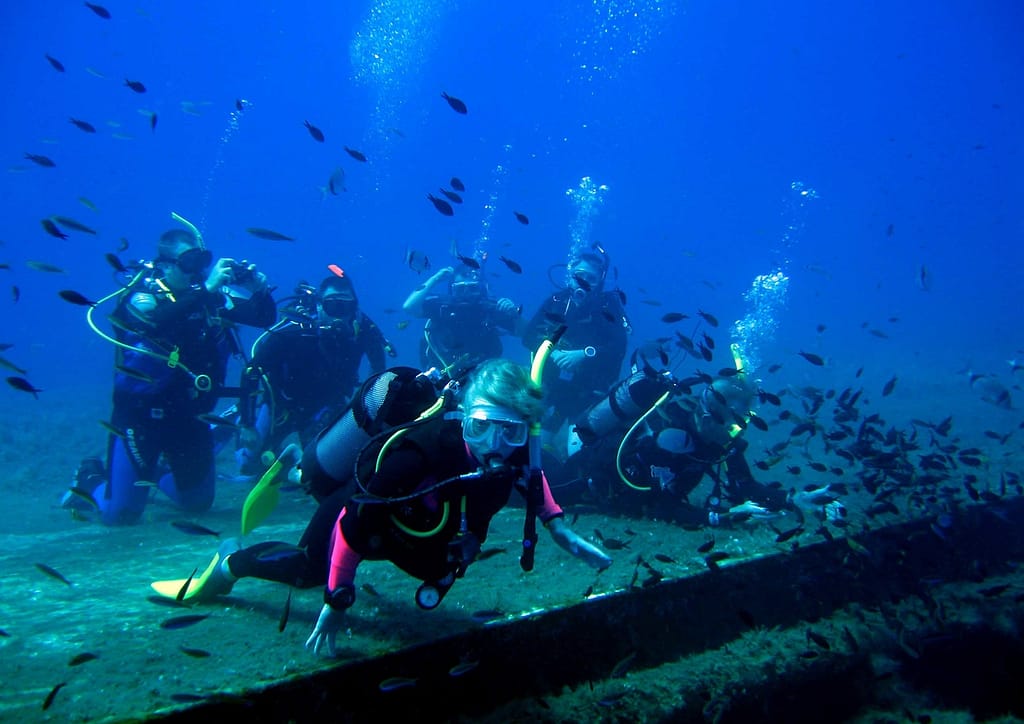 Ζenobia is one of the best shipwrecks in the world. It is also known as "the Titanic of the Mediterranean". Our company A.A.K LARNACA NAPA SEA CRUISES LTD is the official owner of ZENOBIA shipwreck since June 1998.
Zenobia is widely regarded as one of the ten best wreck dives in the world combined with the warm, clear waters of the Mediterranean sea and the Cyprus climate create the perfect conditions for all year-round diving. Visibility ranges from 20m to an incredible 50m in autumn.
We organize diving trips to Zenobia with our boat M/V QUEEN ZENOBIA. The boat departs from Larnaca Marina at 9:00 and returns approximately at 13:30.
M/V QUEEN ZENOBIA offers the following facilities for divers: Air Compressor, Oxygen, First Aid Kid, Cylinders and Weights, Qualified crew: Medic/First Aid and Dan.
Cruise includes:
Two dives (duration between 20-40min each according to the qualifications etc. of each diver)
Transfer to and from the boat available
Rich buffet with barbecue on board
Drinks (coffee, tea, water)
Entrance fees for Zenobia
Full equipment, cylinders and weights
Wifi
Departure Time: 9:00 from Larnaca Marina
*For a group more than 4 people transfer from other cities can be arranged on request.